New Music Friday – "The Marfa Tapes"
My favorite record store, Cactus Music, has a small email newsletter where they announce new music coming into the store and record store drop days. You can subscribe here (I recommend it, even if you're not local to Houston).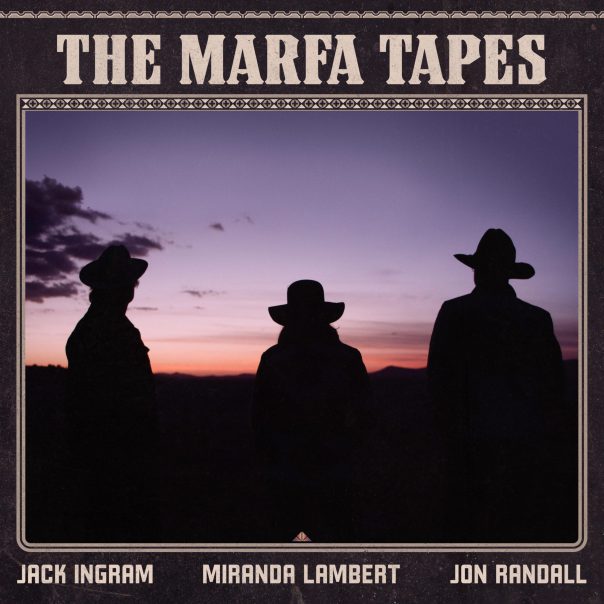 This week, I discovered "The Marfa Tapes," a set of recordings from Miranda Lambert, Jack Ingram, and Jon Randall. It's a soulful collection of simple, but powerful music, with some really great guitar play. It's very Texas, which I'm okay with in this context.
My favorite song so far is "Homegrown Tomatoes."
Sittin' in the shade, loaded lemonade, watchin' the hummingbirds
Humming me a tune all afternoon, best song I've never heard
Texas sky and big blue eyes starin' over aviators
Got a big boom box, Bulleit on the rocks, homegrown tomatoes
It sounds like they had so much fun writing and recording this song together, and it's all part of the output on this track.
The other tracks are a lovely mix of upbeat dancing tunes and ballads. It really is an excellent collection.
Around the mountains, you can see for a hundred miles. We saw this cloud and the storm coming in. You could see it raining and how it just looks gray all the way to the ground. It rolled into the ranch where we stayed, the bunk house. It was just beautiful. That song was just like a soundtrack to what we were seeing and the landscape, just the people and the towns and the cows. It's like a soundtrack to our trip.

– Jack Ingram, discussing the "Amazing Grace (West Texas)" track
They filmed the process, too. Here's the trailer for the film.
Check out the album. I think you'll enjoy it.
Spotify – Apple Music – Cactus Music (support small business!)